Venue:

TUM Main Campus

Start Date:

2019-10-22 @ 08:00:00

End Date:

2019-10-25 @ 05:00:00

Share: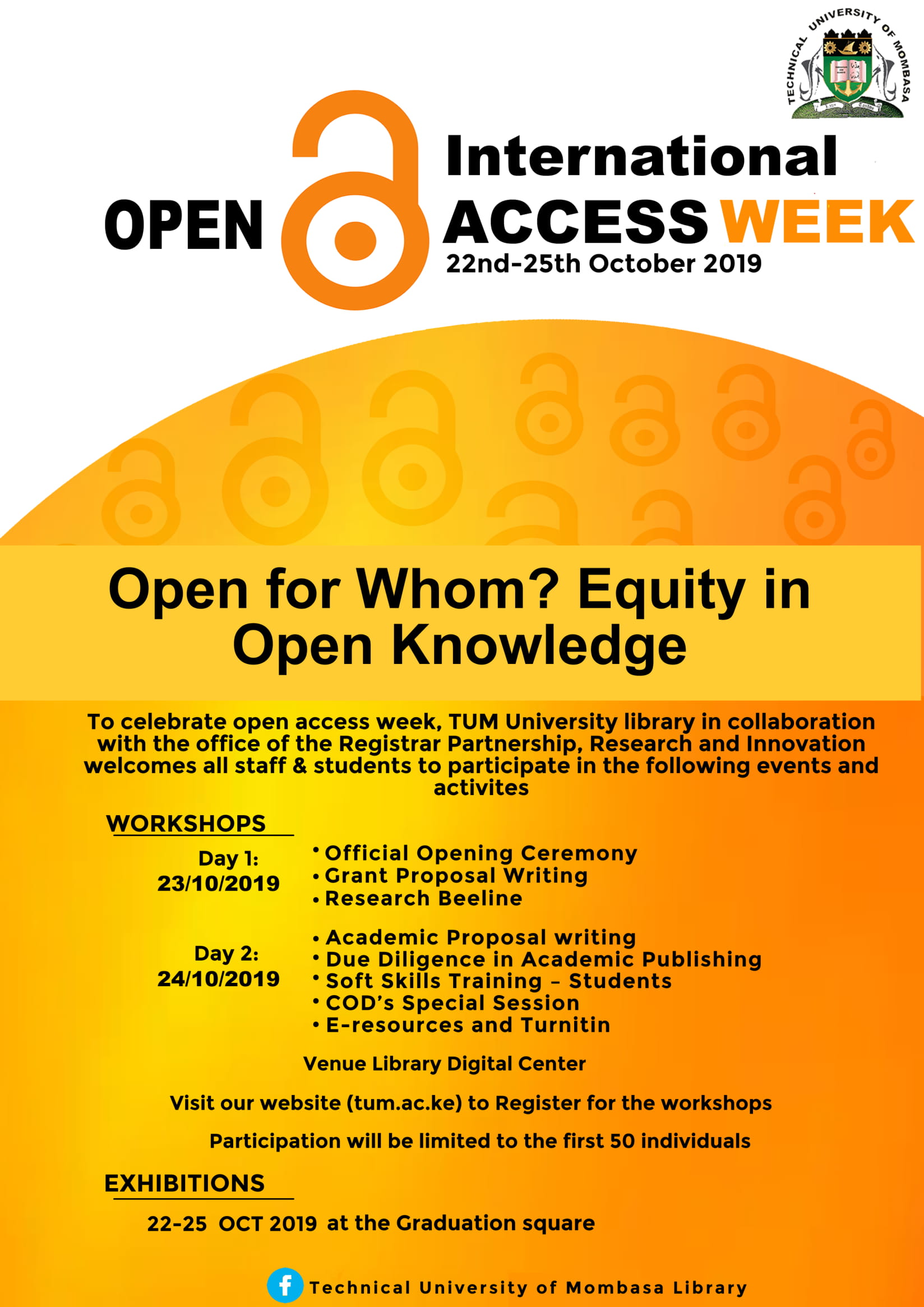 OPEN ACCESS WEEK 2019
International Open Access Week Celebrations are scheduled to take place from Tuesday 22nd to Friday 25th October 2019. Several activities have been organized as part of the celebrations. Kindly see the attached Poster for details. To participate in the workshops please go to https://forms.gle/YGQ8EPPkHnwd1k7WA and fill a short registration form.