Venue:

FOOTBALL LOWER PITCH

Start Date:

2018-12-19 @ 08:00 AM

End Date:

2018-12-19 @ 01:00 AM

Share: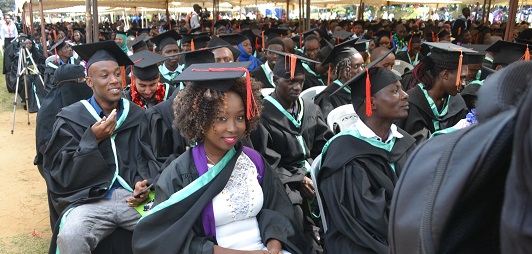 6TH GRADUATION CEREMONY 2018
TECHNICAL UNIVERSITY OF MOMBASA
6TH Graduation Ceremony
Date- Wednesday 19th December 2018.
All graduands are informed of the following:

1. The clearance will begin on the 24th October 2018 and end on the 23rd
November 2018 to ensure a smooth running of the exercise.
2. That all graduands except (regular Bachelor of electrical and
electronic engineering students) will submit a copy of their National
ID with the student number clearly written on at the point of
clearance at the registry section.
3. The announcement for the graduation, the fees, and bank account
for payment of the graduation fees will be placed in the national
dailies for your reference.
4. The academic regalia will be due for collection from the 3rd
December 2018 and not later than 14th December 2018 upon
payment of the prerequisite fees.